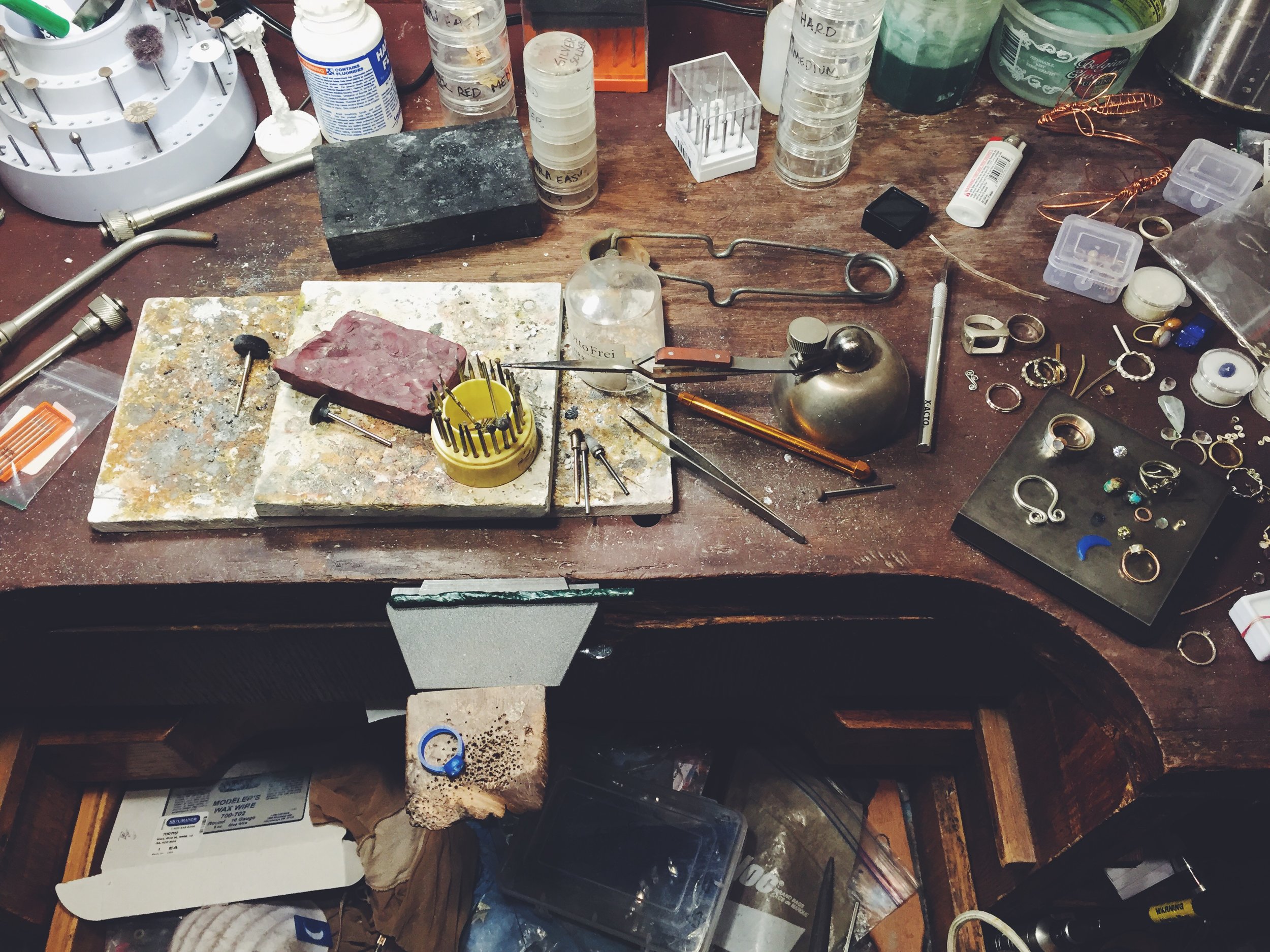 One of a kind, just like you.
Erica Freestone is a jewelry designer and metalsmith in Pacific Grove, California. Specializing in one of a kind fine art jewelry, unique engagement rings and custom wedding bands, each piece is created one by one using old-world techniques. Erica strives to produce work that is both timeless and timely, easy to wear and classic, and always handmade with love with the highest regard to quality and craftsmanship.
Handmade artisan jewelry has a feeling that cannot be replicated in mass-produced pieces…
There is always a story behind a beautiful piece of jewelry that is proudly made by hand. In this story dwells a surprisingly difficult search for a unique treasure that illustrates the magic of your own story, too. Enter that perfect, one of a kind piece whose every hammer and file mark is made by an artist dedicated to exquisite craftsmanship. An artist who is also committed to an environmentally responsible process from beginning to end. An artist who is also weaving her story into yours with each piece she creates...
Hi! I'm Erica Freestone, metalsmith and jewelry designer. I create original jewelry that is always handmade with the highest regard to quality and care. I believe jewelry that is handmade is far more meaningful, personal, and must continue to be made. It is much too precious an art form to be lost forever. Handmade jewelry expresses your unique story because you are one of a kind and your jewelry should be, too.
It is an honor to be part of those stories.